For the second year in a row, we're thrilled that the Texas Agriculture Law Blog has been nominated as one of the Best Legal Blogs by the Expert Institute!  It's always an honor to be recognized for the time and effort put into the blog, especially when readers were the ones who nominated us.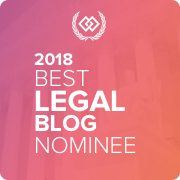 If you don't mind, please take a moment and vote for us in the Education and Law School category.  You can do that by clicking here.
Thanks again for your support!